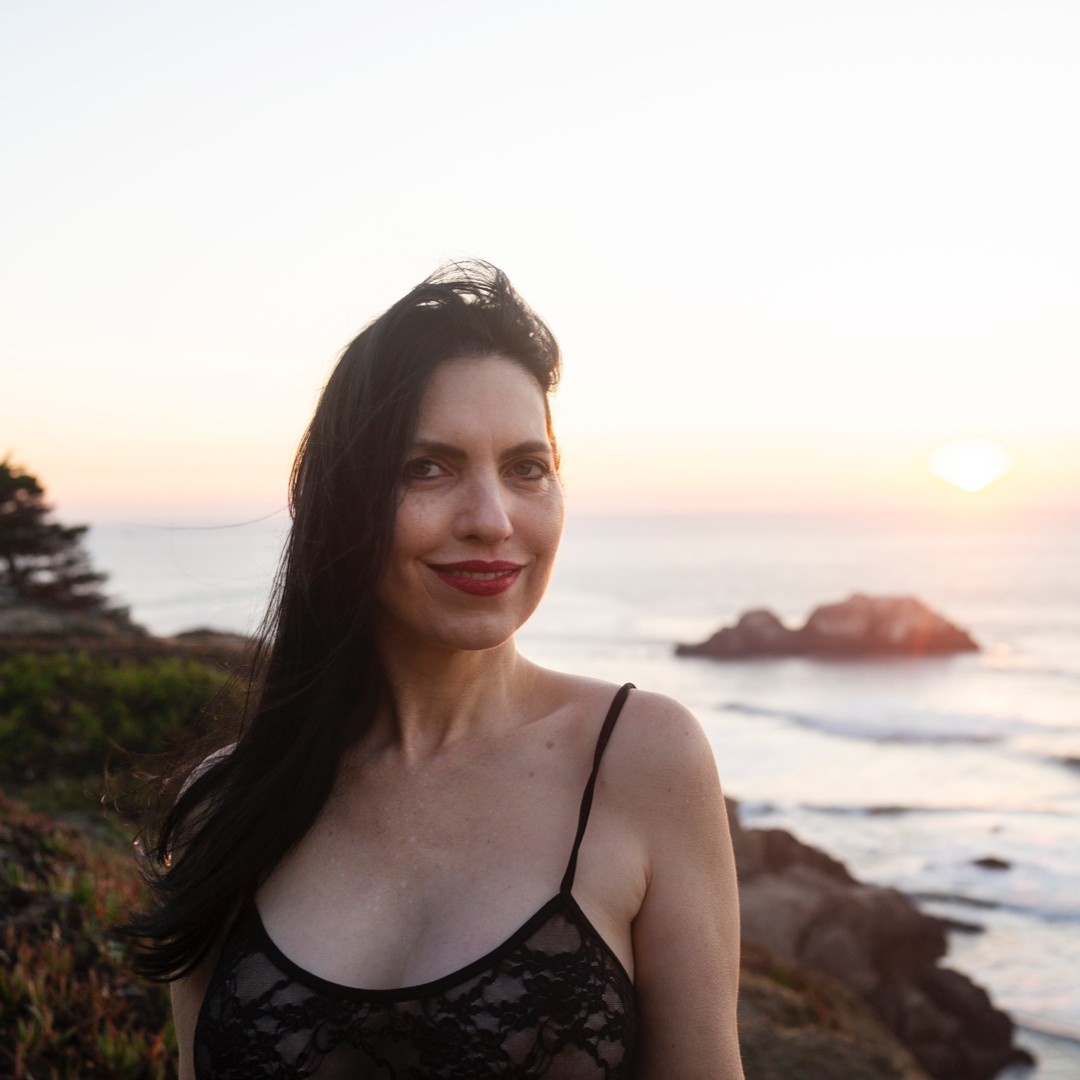 I'll show you how to connect a healthy body, mind, and soul so you can live a pleasure-filled life!
EXPERT CONSULTATION
A more pleasure-filled life
Hi, I'm Dominique D'Vita.

Trauma-Informed Master Coach, Registered Nurse & Certified Tantra Educator. I'm passionate about sharing my knowledge with you.
Pleasure is medicine, and Tantra is the tool to bring intense healing pleasure into your life.
If you want to explore 1:1 Coaching with me, request a Complimentary Discovery Call.
I also have a FREE Masterclass Replay for you below!
Let's Talk!
Watch a Masterclass Replay
These popular Masterclass Replays are a great place to start, if you're not yet ready to begin 1:1 or group coaching.
Discover the Art of Female Pleasure
In this 90-minute Masterclass Replay with Q&A, you will unlock the secrets behind the 9+ Types of Female O & gain the skills you need for an orgasmic intimate life. Become a master of pleasure, whether alone or with a partner, and get ready for a heightened level of ecstasy.
Learn More
The Pleasure Bundle
Learn the Tantric secrets for maximum pleasure that you can use solo or with a partner.
You'll learn the secrets to the 9+ types of Female 0RGASMS, how to connect more deeply to your Divine Feminine, Tips for Male Stamina in bed, Heal S*xual Shame mini-course,  & a 12-Day Tantric Self-Love ebook program to help you achieve deeper self-love.
Get Started
FREE Gift for You!
Learn how Tantra can transform your life!  In this masterclass replay, you'll walk away understanding key teachings to improve your relationship with yourself & others, using the power of Tantra!  This is an hour-plus-long Masterclass recording that also includes a Q&A.  
I'm about to celebrate a decade since I first experienced a Kundalini awakening with a Tantric lover!  So, I am now offering this as a "pay what you want!"
Pay What You Want!
Heal from S.exual Shame
Are you ready to unlock your true potential in all areas of your life? This 90-minute Masterclass Replay is the perfect place to begin enjoying more pleasure while feeling more confident in yourself. Shame has been the obstacle hindering you from achieving the life of your dreams, manifesting in relationship & financial challenges. Don't let yourself be held back any longer! Unlock this & more in this online workshop today! Bonuses included!
Let's GO!
Men's Health Stamina: How to Last Longer & Stronger in Bed!
The Male Stamina Masterclass Replay with Q&A is here! Stop struggling in the bedroom today & equip yourself with the tools you need to increase stamina and last longer in bed. In just 90-minutes, you'll uncover the culprits of ED & PE, the advantages of peak performance mastery, and how to amplify your endurance. Put the powerful methods taught to use-some of which have enabled my clients to move beyond average pleasure, have stronger erections & close 7-figure deals! Take action & invest in the Male Stamina Masterclass today! (Results may vary).
Get Started
Awaken Your Feminine Magic
Transform your life & unleash your inner power with Tantra! Learn how to use Tantra to boost your confidence & charisma in this Masterclass Recording. Discover how to enhance your Law of Attraction through the power of pleasure!
Learn More
It's a Pleasure to meet you!
Hi! I'm Dominique, a healing Master coach, Nurse (RN), and certified Tantra educator. I work with clients to heal their mind, body and soul from the inside out so they can live a life of power, pleasure, presence, and purpose.
More About Tantra & Who I Am
My methods
Three paths to explore:
Tantra as a tool for healing, clarity & finding inner peace.
Somatic movement & dance to strengthen the body and mind.
Nervous System Regulation &
Somatics through Sensuality.